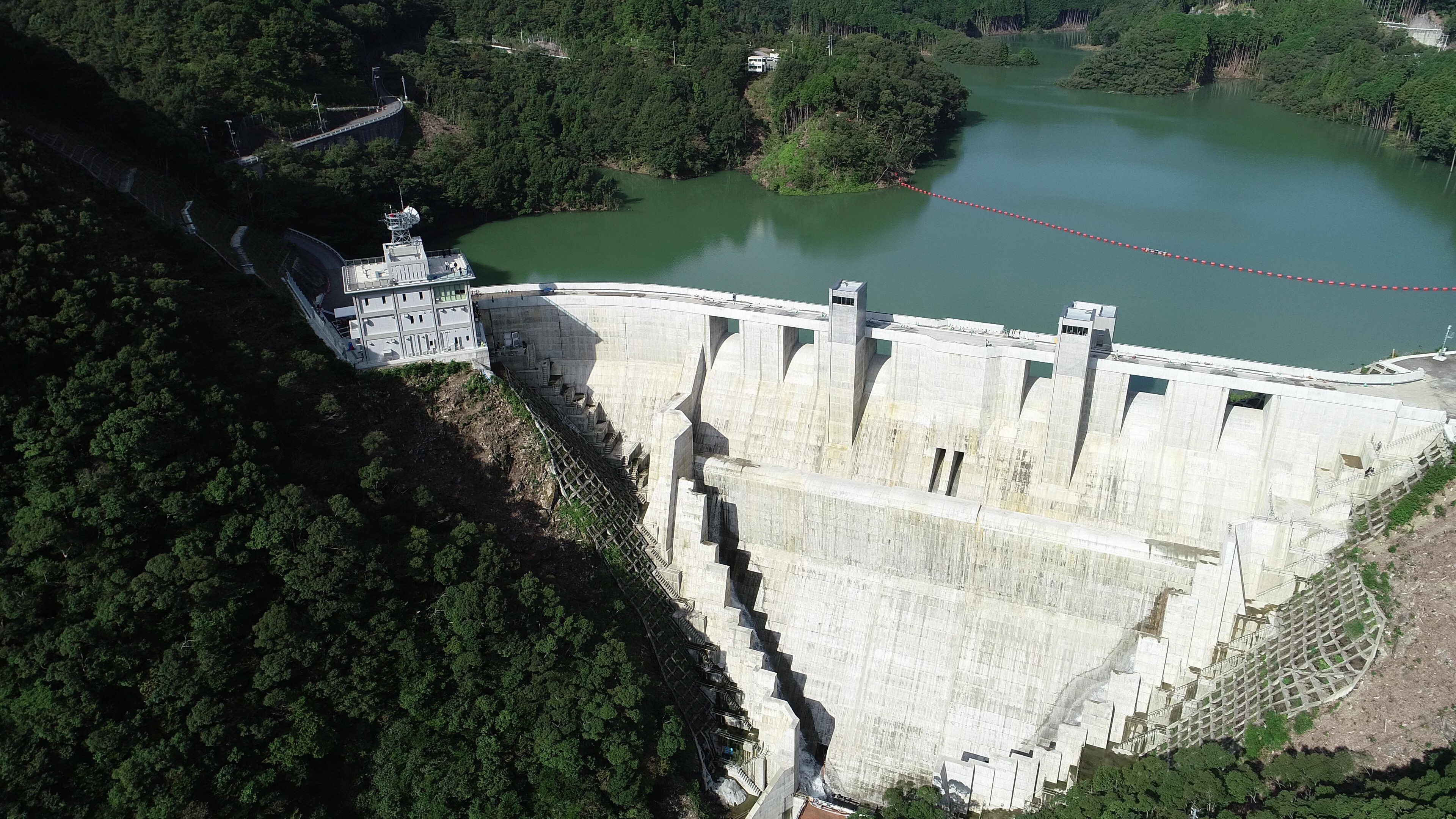 ※As a general rule, it will open on the 2nd and 4th Sundays of every month.
※We will inform you of future opening dates on our homepage.
※In order to prevent the spread of new coronavirus infection, from the viewpoint of preventing close contact, up to 5 people can participate at the same time, and the replacement system will be changed every hour. Also, in order to prevent local congestion, we will make a complete reservation system. Please note.
◎About reservation
"Hata trip" nature experience reservation site
https://hata-kochi.jp/experience.cgi?id=1499071745
or make advance reservations at the Sukumo City Tourist Association (℡0880-63-0801).
Those who have not made a reservation cannot participate.
・About participation time
Please choose from ① 10:00 ② 11:15 ③ 13:00 ④ 14:15
・About the number of participants
The maximum capacity for each time is 5 people.
◎About charges
General ¥500 per hour, junior high school students and under ¥250 per hour
◎Meeting place
・A signboard saying "Yokoze river Dam Climbing Meeting Place" will be set up in the Yokoze river Dam open space (in front of the observatory site), so please gather by the participation time.
◎ Notes
・In case of rain, the event will be canceled and the Sukumo City Tourism Association will inform the mobile phone of this fact.
・There's no cell reception.
・There're no shops or vending machines,so please bring your own..
・Please come in clothes that can be dirty.
・As a measure to prevent new coronavirus infection, please refrain from participation if you are sick, have a fever, have a sickness within 2 weeks, or have a history of overseas travel within 2 weeks.
・Be sure to wear a mask.
・Minor needs signature of parents, so if parents do not accompany, please download the application form in advance, fill it in and bring it.
利用申請書様式.docx (DOCX 18.7KB)

・Weight limit is 100kg.
Yokoze river dam climbing wall
---
Only here in Japan you can experience.
Japan's first climbing facility utilizing the dam wall was completed at the Yokoze river Dam.
Enjoy a climbing experience in the great outdoors that can only be done here.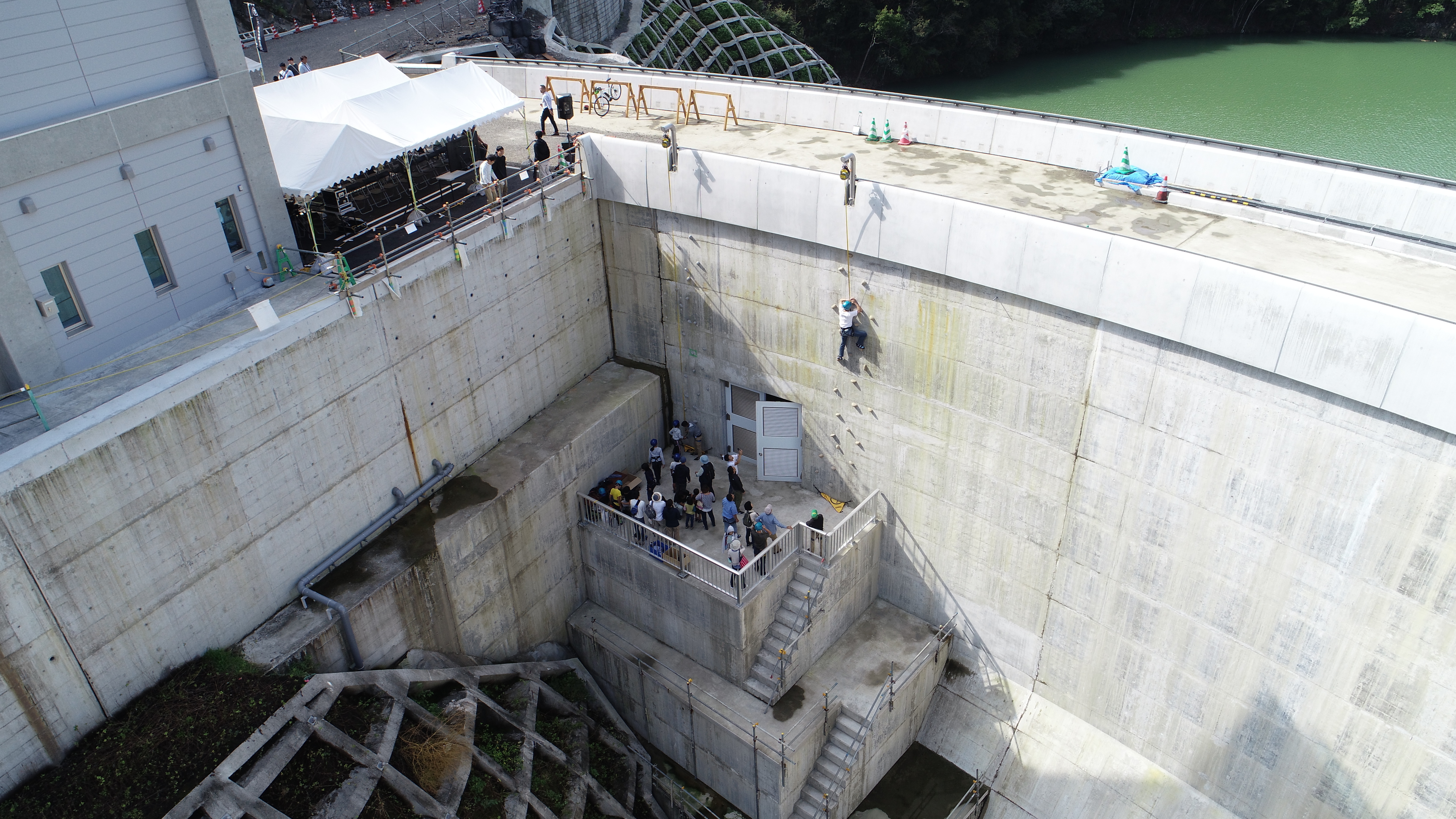 <Outline of Yokoze river Dam Climbing Wall>
〇 Location
6144-10 Yamada, Yamana-cho, Sukumo-shi
〇 Opening date
About twice a month, consecutive holidays, etc. (*Opening date will be announced on the website)
〇Climbing wall usage fee

| | | |
| --- | --- | --- |
| Category | Unit | Amount |
| Those over 15 years old (excluding junior high school students) | per hour | 500 yen |
| Junior high school students and under | per hour | 250 yen |
〇 Terms of use
Target age Elementary school students 3rd and 4th grade ~ (Persons who can wear harnesses worn on the body (waist, thigh, etc.) to attach a lifeline)
Due to the safety management of the natural stone hold installation, those who weigh more than 100 kg cannot be used.
● Course
There are two 8m-high courses (beginner course and intermediate course).
It is a climbing facility where elementary school students, elderly people and inexperienced people can easily enjoy.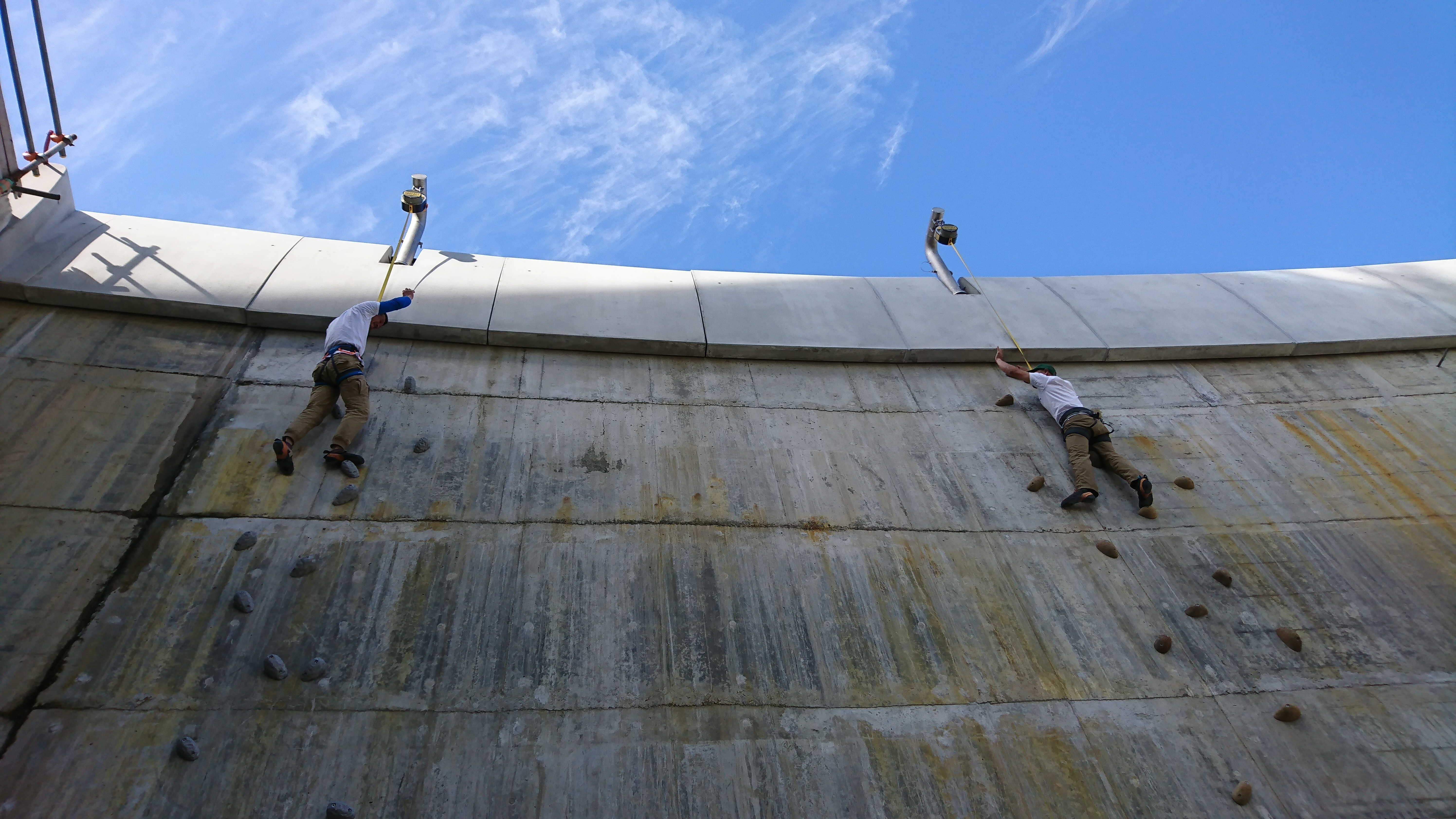 ● Natural stone hold

Natural stone hold for beginner course

Rough and angular, easy to grasp

Natural course hold for intermediate course

It's a big round stone and a little hard to grasp
● Rental items
The following equipment used during climbing will be rented to users free of charge.
List of rental items
Equipment name
Size
Quantity
Harness
junior size/XS-M size/L-XL size
4 each
Climbing shoes
21cm-27cm (in 1cm increments)
4 pairs for each size
28cm・29cm
2 pairs of each size
Helmet
for adult
4
for junior
4
Chalk bag
-
-
●Climbing method
Attach the auto belay to the harness attached to the body with a carabiner.
The rope of the auto belay will be automatically wound up as you climb, and when it falls, it will slowly extend with the brakes applied to lower the climber to the ground.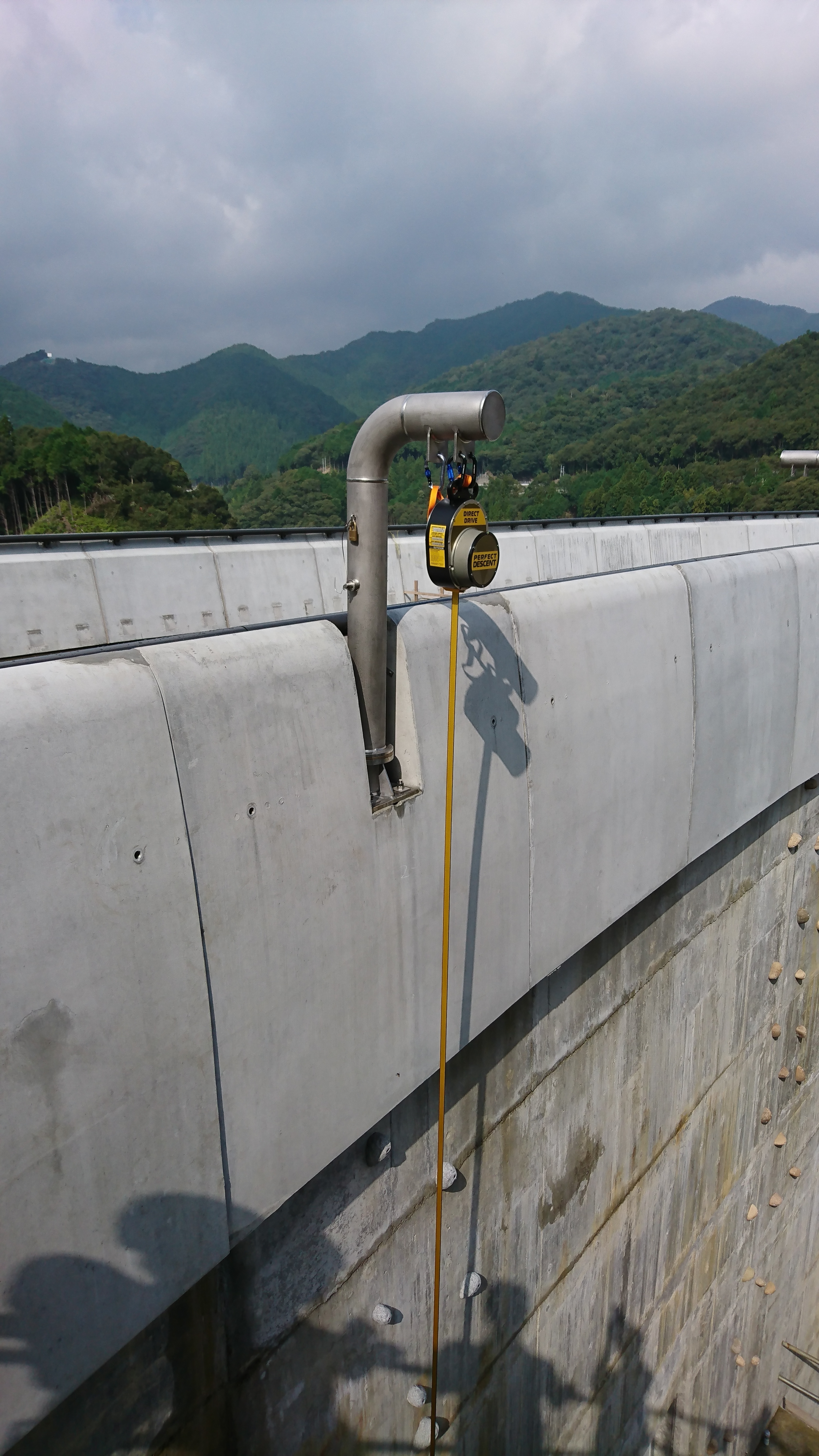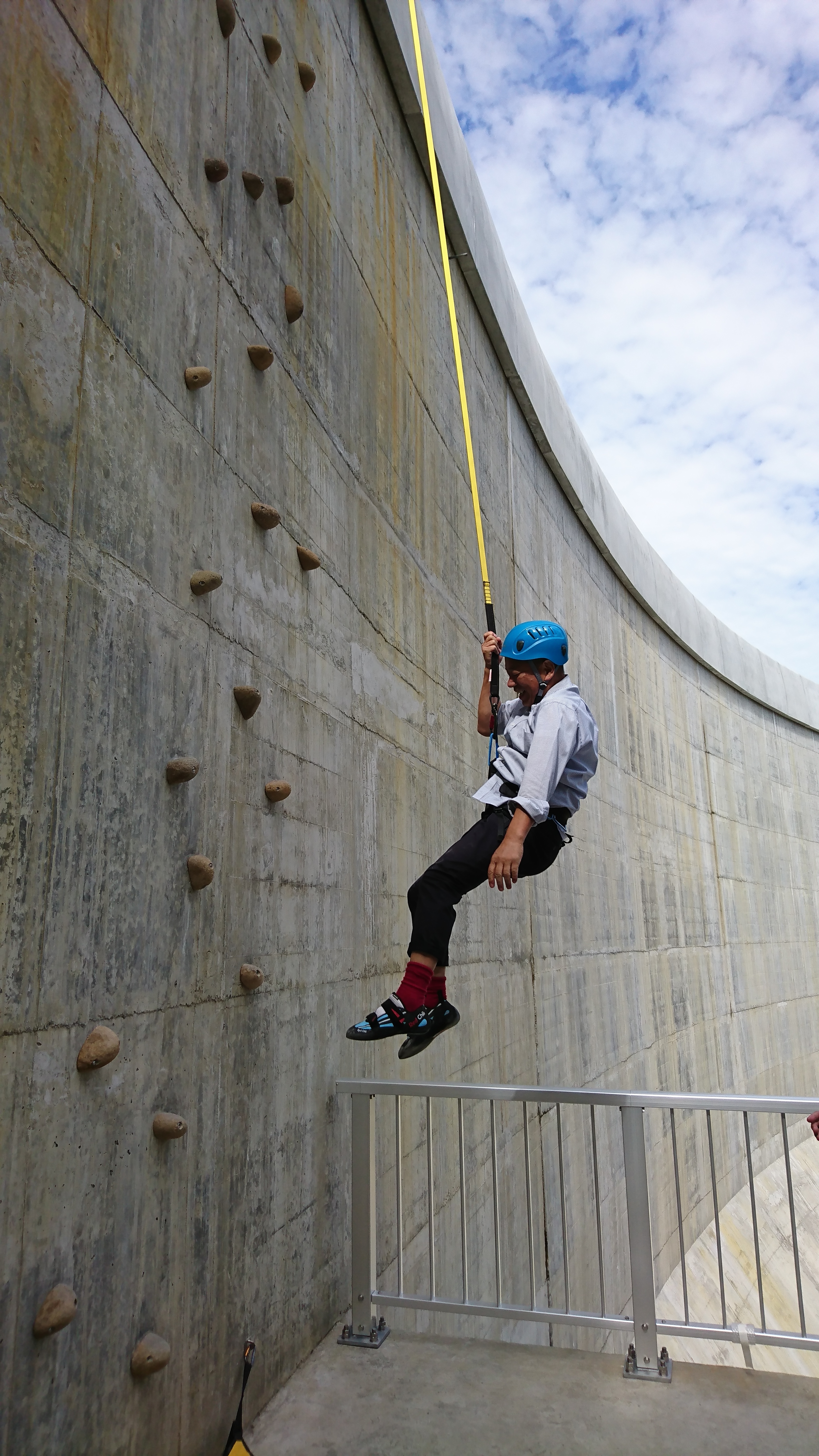 ●Experience scenery
Yokoze river Dam
---
The Yokose river Dam is the first in Japan to adopt a "side canal de-energization method" that suppresses the flow of water when it is discharged in order to protect the natural environment in the downstream area of ​​the dam. What you can see is one of the highlights.
Route guidance
---
For the Yokoze river Dam, please use the route (map blue route) that passes through Yamada, Yamana-cho, Sukumo City.
The route (Map Orange Route) that runs through Yokoze in Shimanto City is tunneled and is not accessible.
Please be careful when driving as there are narrow areas along the way.
Inquiries about this page
Sukumo City Commerce and Industry Tourism Division
2-1, Sakuramachi, Sukumo City, Kochi Prefecture, 788-8686
TEL:0880-63-1119 FAX:0880-63-0174
E-mail:kanko@city.sukumo.lg.jp